Wanting to sell your wonderful clothes online and in your boutique?
It's the new hot rave but the technical problems are super frustrating.
I completely understand your feelings and that's why I'm writing this post for you!
Let's be clear. I want you to grow your business the easy way.
This is what I truly believe will help you grow your business in both areas without having multiple technical systems. A couple years ago, selling both online and in store required 2 or more checkout systems: online website with shopping cart and a in-store POS. Both EXTREMELY expensive and complicated to install and use.
This multi-system created INVENTORY MIGRAINES!
To the point where most boutiques quit selling online because it's too hard.
It was a headache until now. This online tool will get you set up and rolling quickly and provide solutions so easy that it will literally blow your mind.
Today we can see the new way of doing business – the easy way. Empowering your business with a system so smooth, so sophisticated, a 12 year old could have fun with.
Giggles aside, let's try out your new Point of Sale and Online E-commerce web store wrapped in a smooth sexy finish that will have your customers hot to come back to buy more.
Easy for your employees to use, and easy for your customers to engage with.
Best of both worlds.
Get your CONVERSION master piece today.
Click here to see it in action.

Now for your Customer TRAFFIC
Pay per click is expensive nowadays, and it's a short term solution to a long term problem.
Your WHOLE GOAL being a store owner is to get customers into your boutique as many times as possible.
Help them out find what they need to feel amazing.
But when it comes down to getting new customer traffic to your website or boutique it is technical and slightly confusing.
You know you need more NEW CUSTOMERS.
But, how much time do you really have in a day getting new customers in the door?
Old customers move away, their style changes, budget shrinks, or even worse your competitors get them…
And without new customers, your business is dying… literally.
So, you know women love Google, Facebook, Pinterest, Instagram, Twitter, and Youtube.
How do you target new prospects to look at your business and buy from you?
You know women search for boutiques on Google in your city.
An Example: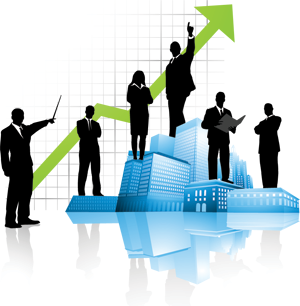 Des Moines IA Boutiques
Boutiques in Des Moines
West Des Moines Clothing Boutiques
Boutiques Urbandale Iowa
Clothes Shopping in Des Moines
If you search for these keywords on Google does your boutique show up on the first page and preferably in the top 3?
If not, then you need SEO, and you need it now!
Good SEO literally is one of the best tools on the internet to get HOT NEW PROSPECTS LOOKING TO BUY CLOTHES IN A BOUTIQUE IN YOUR CITY SEARCHING ON GOOGLE FOR A BOUTIQUE TO BUY FROM.
Get it?
POWERFUL.
They aren't playing around on Facebook waiting for her waiter to bring her food.
SEO brings the hottest customers and then you turn them into raving fans.
To Recap, we have your website/pos selling for you, new customers coming into your website and business through SEO traffic, and next you will want to build your newsletter.
Build  Powerful Relationships With Your Clients With Email. 

I highly recommend MAIL CHIMP EMAIL SUBSCRIBER when using shopify pos software.  They synchronize perfectly together and will help you build awesome relationships with your clients. Imagine messaging thousands of your customers your latest inventory.
As you can see this 3 step system will help your business grow and prosper for years to come.
It's going to be easy for you to command business with authority, ease, and fun.
Isn't it about time business was even more fun???
Life is short, so get back to doing what you love to do, and let other people and technology do the stuff you hate.
If you feel like getting this system set up and running for you, hiring a specialist will cost you $7,500 – $12,500 at least.
Lastly, most boutiques already have Ipads but if yours doesn't already the equipment runs around $300 on Amazon. You can buy one by clicking here.
Often checkout times are super long for boutiques. When clients want to buy, they want to buy right now. You don't want them looking at your competitors online store or price checking everything. You just raised salaries for your employees for heavens sake! So, having a fluid and smooth flow of new customers coming in through Google Search, buy from you in your store using your new Shopify Point of Sales System, and gets totally fun emails from your mailchimp account, about awesome new clothes that just got shipped in.
Getting your business set up and rolling with ease using a technology consultant that is good to work with, loves what they do, and has comfortable experience working with technology.
If you want to have a qualified consultant fill in the form below to get started.