Is your CoolSculpting business losing out on the BIG $45 million dollar marketing push that Zeltiq is investing heavily into right now?
Are you losing all the frenzied CoolSculpting Leads to your competitors?
Chances are you are missing the biggest part of the opportunity and your competition is chuckling as they run to the bank with their pockets bulging out with cash.
If you want to soak up all the massive desire that Zeltiq is injecting into the market, read till the end and you will uncover the 6 steps you must do to capitalize on 45 million dollar marketing campaigns that are hitting the airwaves, online, in the media, and in communities all across the world.
Imagine this scenario: A potential new CoolSculpting lead Amy Monea, a 37 year old wife, mother, and professional woman. A perfect CoolSculpting candidate. With millions of women just like Amy, with the same problems all around the world. But most importantly all around your CoolSculpting Clinic.
Amy and women just like her saw Kim Kardashian on TV getting the CoolSculpting treatment. Amy saw the desire. The motivation. The emotion. The need Kim had to look thinner and more sexy. And even how far Kim was willing to go to get it. Secretly going behind her husband, Kanye West's, back all to get CoolSculpting Skinny.
Kim Kardashian's Coolsculpting session created such massive buzz online. It drove hundred of thousands of women to the web in search of CoolSculpting and the magic it can do for them. Most importantly it drove them to find local CoolSculpting clinics.
All the buzz can be seen on social media. People tweeted about it on twitter. Asked their friends about it on Facebook. Looked it up on Google. Researched reviews on RealSelf.com. Watched CoolSculpting Youtube Videos. Read CoolSculpting blogs. Signed up for Email notifications. Then looked for local facilities to get their Free CoolSculpting Consultation.
This is where your CoolSculpting Marketing comes in.
If you want your CoolSculpting Machine's no-vacancy rate to be higher. In other words, you want to sell more CoolSculpting sessions. And you need to do marketing to generate CoolSculpting leads. Like Amy Monea.
Answer the following 4 questions:

"

Where are my competitors inserting themselves into this consumers buying cycle?
"

Where do I want to position myself in this buyers cycle to funnel the most local CoolSculpting leads into my CoolSculpting Clinic?
"

How much time, money, and energy do I want to invest to grow my clinic?
"

What ROI would I be satisfied receiving for the investment?
Let me save you a ton of time…
You could think about this for hours. But essentially you want to start at the top of the 1-6 process. Here's why.
When Amy is searching for local CoolSculpting Clinics, she's using Google. Insert your business into Googles Results. Do it with Search Engine Optimization and Google Adwords. You'll invest several thousands of dollars a month but the payoffs are huge. Especially when you leverage the 3(R's).
When Amy is searching Google she's using a number of Keywords.
The number ONE most important keyword that was searched for is:
CoolSculpting in #YOUR CITY HERE#
Examples:
CoolSculpting In Denver
CoolSculpting Miami
CoolSculpting in Des Moines
CoolSculpting in Atlanta
CoolSculpting in Stamford CT
Zeltiq is making waves in the world of Fat Reduction. They are educating people about their revolutionary fat removal technology in ways never seen before in the Healthcare world. They understand business. And they are setting up the stage for Plastic Surgeons, Dermatologists, Med Spas, and Entrepreneurs just like you, to become very-very wealthy.
But you MUST prepare your business for the tsunami of new customers that will come crashing into your doors. Over 45 Million Dollars will be invested and unless you are positioned correctly you will lose the opportunity. Google SEO and Google Adwords are the first step towards Qualified CoolSculpting Lead Generation.
Every time CoolSculpting launches an advertising campaign everyone hears about it. Even the Doctors who are hiding away in their surgery rooms find out. CoolSculpting was on the Kardashians, The Doctors, Doctor Oz, Oprah, The View, NBC, Facebook, CBS, Youtube, Pinterest, Time Magazine, and every other major media outlet. Zeltiq is driving patient demand. And they are on fire! CoolSculpting is in the national spotlight and CoolSculpting clinics who are locally positioned online, at the top, will undoubtedly capture the majority of this wealth surge.
Here's some live real time evidence from Google.
Liposuction Vs. CoolSculpting Vs. Sculpsure

Now that you see and have access to the search data. You know the intention of Zeltiq's mass marketing campaign. You know that leveraging consumer used technologies will be the key to help capture the massive floods of new people searching for CoolSculpting in your local area. When they are searching, do you want them to find you?
How do you capitalize on this massive desire for CoolSculpting and generate CoolSculpting Leads? 
SEO – Your website needs Search Engine Optimization and 3rd Party SEO Websites designed to generate leads, MUST be Ranked on the first page of Google for local CoolSculpting searches.
Adwords – You have Google Adwords running to help increase awareness of your clinic.
Search Remarketing – Set-up in your adwords. Targeting everyone in your area who searches for CoolSculpting.
Facebook Remarketing – Pixels on your CoolSculpting Pages will allow you to remarket to people who come to your CoolSculpting webpages.
Conversion Optimized Landing Pages – Webpages specifically designed to offer an "email opt-in" for more information. Not just the free consultation!
Email Automation – Use programs like Active Campaign to automatically nurture your leads into appointments, sales, reviews, referrals, and repurchases.
Sounds like a lot… And it is for someone who's never built these kind of campaigns. But damn, they are worth it in gold.  These all fit really well together and are used by Zeltiq themselves, the highest performing CoolSculpting Facilities in the world and even outside the industry in 100% of the most profitable Fortune 500 companies. There's a reason all these companies invest millions of dollars into their SEO, Remarketing, Email Marketing, Copywriting and Conversion Optimization. It makes these businesses a ton of money.
Start at the top and work down, it will make this whole process easier to create. If you have money to leverage, hire out everything your organization isn't specialized in. You know your specialization by your business metrics. The specialties you  need are, SEO Specialist (Search Engine Optimization), Google Adwords Specialist, Analytics, Tag Management, Facebook Marketing Consultant, Conversion Optimization Specialist, Copywriter, Email CopyWriter, automation builder, and a metrics dashboard.
So let's start with SEO because that's the highest ROI, over time, you will get from marketing. Especially with what Zeltiq is doing.  So let's learn how Search Engine Optimization works, from a CoolSculpting Clinics Perspective.
Most importantly let's think through the process as a consumer, like Amy… Zeltiq runs a national ad campaign to drive awareness. People, like Amy, search on Google. She sees your business at the top. She clicks on your link. Goes to your webpage. She may or may not opt-in for more information… She may or may not ask for a free consultation right there… Chances are 95% of people who come to your site don't opt-in. About 5% may on their first visit. But for the 95% who leave, many of them will buy within 90 days, they simply need time to think about it.
This 95% needs help deciding. They are looking to be persuaded. So, this is where remarketing comes in. You can can deliver convenient ads on Facebook, Google, news sites like NBC, CBS, MSNBC, etc.. even on Youtube, and more to them! And "YES" you can specifically target Amy! This way we can quickly get 7-11 impressions that is required for your clinic to stick in Amy's mind and the hundreds of other people doing the same as her.
Now when they think of coolsculpting they know think of your clinic. As before, you may have been a memory she'll forget. So, you must make this bridge in her mind. You create this neurosynaptic bridge through image association and repetition. That's why remarketing and email is so flipping important. :)
To the local CoolSculpting interested person, like Amy Monea, you become EVERYWHERE and you look like the CoolSculpting Local Authority! She trusts you because you look credible and almost famous.
So how do you rank with SEO on Google? That's a great question: here's how we do it.
There's a lot here. And you probably just want results quickly without much work.
Register for this Free SEO Webinar By Clicking The BAM Button Below. 
Discover the newest ways to get ranked without wasting any time or money.
As a bonus on the webinar, discover how to spy on your competition and steal their CoolSculpting leads, legally and ethically. :)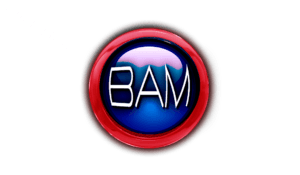 On the webinar you will learn what to do rank your CoolSculpting website on the first page of Google with Newest SEO strategies available.
Plus get access to a behind the scenes adwords campaign we are running for a Local CoolSculpting Clinic. So you can get an insight of how this part works too.
Click Here To Register Now. Only 30 CoolSculpting Clinics Will Be Allowed To On. First Come First Serve

.
If you are unable to attend, register above and we'll automatically send you a replay when it's finished.