Testimonials from just some of our many highly satisfied clients…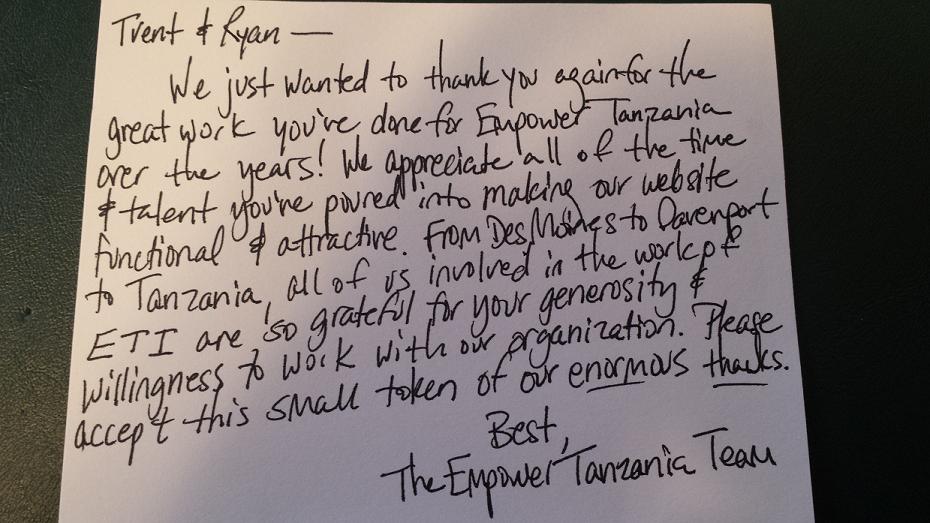 ---
BAM is the marketing company for our business and we will never look anywhere else again. We always thought word of mouth, yellow book, and other old school methods were the ways to grow our business. After losing $25,000+ to the Yellow Book we wanted to find new methods, that work, to grow our business. We contacted BAM and they provided us with so much more business that we had to expand our operations, and we still can't keep up!
Jerry Huber
Owner, Huber Fencing
---
Whatever you do hire BAM right now! They are honest, will do exactly what they say they will and fight hard for your mission. They understand the application and methods to make your organizations goals a reality. Technically savvy with great communication skills. They asked great questions to learn about our business. They will get you thinking about what really matters in yours.
I put trust into Be Always Marketing and you will too. Otherwise, you will regret your decision if you decide to pause, you are losing time. Bam is a company we are excited to be working with now and into the future. The investment we placed on BAM has returned blessings. Marketing our business where it counts yielded exactly what we wanted and needed. Whether you are measuring blessings on lives you save or dollars you make, Be Always Marketing's goal is to achieve and they will make it happen for you too!
Pat McManus
Founder, Executive Director and President
Rock in Prevention
Des Moines, IA
---
I want to send along a huge THANK YOU on behalf of Empower Tanzania, Inc, for all the work you did this year setting up our ETI Website. It was a pleasure working with you, and I especially appreciated your creativity in the design of the site.
Our job is to do economic development in East Africa, not design websites. Our former site was very difficult to update and we really had no clue how to use it to go out and promote our non-profit. You listened well to what we needed, offered very good advice, and really created exactly the right product. I update it weekly, usually in about 30 minutes or less, and I LOVE the way it seamlessly works with the e-newsletter program and our social media. In the last year, our contact list has gone from 60 to over 300, with more and more people signing up every week. I give a huge amount of the credit to you.
I look forward to continuing to work with you as we evolve, and site evolves with us. You guys have a wonderful package of tons of experience, combined with the enthusiasm of a young excited company. It's great working with you!
Thanks for everything,
Sheri Krumm
Development Coordinator
Empower Tanzania, Inc
---
You and your associates at BAM did a great job of helping us recreate our website. You had very professional ideas of how to include eye catching marketing features into our portfolio of pages and information. Our website traffic and # of leads from the site have been much improved and steadily growing since working with you and BAM. Thank you very much for your help!
Rich Lepper
Owner, Rich Lepper Construction
---
BAM has been helping us to achieve our goals for our online presence through our website and marketing. They have been doing the SEO for our rankings and have greatly helped us to connect with our target audience and potential customers. They have also been a huge help with training us on how the site works behind the scenes.
I have had lots of positive feedback on our website and both Ryan & Trent are great with communicating ideas and solutions to keep us in the loop, and up to date with everything.
Bobbi Dollinger
Owner/Vice President
QualityOne Commercial Cleaning, Inc.
---
We are happy to provide a reference for Be Always Marketing or "BAM", a meet all your internet needs company we have had the pleasure of working with. This company offers top-notch quality service and rates. Across the board, we are always pleased with their work.
One particular area that we have seen great growth in since we started working with BAM is a huge number of NEW clients finding us on Google. Our SEO work that has been done has greatly increased our leads we receive from the internet and only continues to grow.
We are thankful for their flexibility and their ability to work with any company big or small.
Sincerely,
Kaylyn & Matt Christianson
Blue Waters Services
---
Need more? Check out our Recommendations Page!