DOES YOUR BUSINESS NEED MORE CUSTOMERS?
We offer premier search engine optimization (SEO) and online marketing services throughout Southern California, including San Diego and Los Angeles SEO.
Our Proven San Diego SEO Consulting Services and Online Marketing Strategies Will Help You Take Over Google and Dominate Your Competition!
Are you ready for BAM?
After assisting hundreds of businesses to achieve insane levels of success the word has gotten out about BAM. So, now we must select the clients we work with very carefully and have implemented a set of criteria that needs to be met in order for us to proceed with a business.
If we could help everyone that has requested our services to rank their websites on the first page of Google to generate more traffic and revenue, we would love to. Unfortunately, it's just not possible as there are far too many.
These days, we only work with a very limited amount of clients at any given time in order to give maximum attention to each one and ensure the success of your company!
To see if you qualify start by contacting us with information about your business, website, and what your goals are for it. Once we have reviewed your site, we will schedule a free consultation with you that will last approximately 30 to 60 minutes. During this phone call, we will discuss more in-depth your business, our services, what we recommend, and all the details in order for both of us to make a decision on moving forward.
So contact us today and find out how we can help make your business grow. We look forward to hearing from you!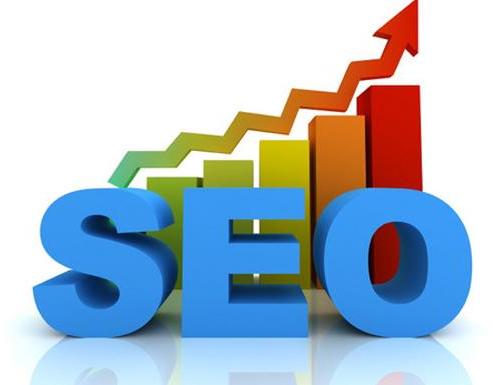 ---
Why SEO?
Search engine optimization is the biggest factor that affects the ranking of a website. Not being ranked highly on Google is costing your business money. Without it, you are essentially handing customers to your competition. No company can afford to do that!
As a consumer, when looking for products, services, and information, you open up a search Engine (likely Google) and type in a keyword phrase to find what you are looking for. The web sites that come up at the top of your search results are there due the power of search engine optimization (SEO).
For example, you found this SEO San Diego page through an online search because we are so good at what we do! San Diego, California is one the top 10 largest cities in United States thus making "San Diego SEO Expert" one of the hardest keywords to rank in the country. If we can rank highly for this incredibly difficult keyword, imagine what we could do for your business!
We pride ourselves on being the best San Diego SEO Agency you will find. And we are more than just a search engine optimization company, we are a full service search engine marketing firm with a team of digital marketing specialists ready to help you and your business.
There are countless benefits to hiring a San Diego SEO expert to optimize your site and help grow your online presence!
Websites need to be well optimized, both on-page and off-page, in order to achieve higher rankings in search engines such as Google, Bing, and Yahoo. Proper optimization of your site will directly lead to the popularity of your content and products/services, meaning more revenue for your business. Optimization requires a professional consultant who understands how the entire process works.
A true SEO expert will save you a ton of time, effort, and headaches. It is extremely difficult to understand the ins and outs of this industry and keep up with the constant algorithm updates that search engines such as Google use to rank websites. Most business owners do not have the time, desire or expertise to do it on their own. And learning just the basics can actually be more harmful than helpful. Hiring a professional saves you time, so you can focus on what matters most – your business!
Another benefit of hiring a trusted San Diego SEO expert is the consultations with them. You want to work closely with a specialist in order to receive the best results. Frequent contact is necessary in order for a consultant to understand your business thoroughly at all times and keep up to date with changes in the target market you are seeking.
Your website is the online representative of you and your business. You need a search engine optimization guru to build your authority, show the world what you are made of, and guide your potential customers to your site. You can have the best website in your industry but it won't mean much if nobody can find it.
Cost Effectiveness
By hiring our San Diego SEO company, you receive a greater return on investment (ROI) than virtually any other medium. Many businesses throw away thousands of dollars on advertising in hopes someone in their target audience sees it. With SEO, you are reaching a highly targeted audience that is actively searching for the products, services, or information your business offers. That is the best prospect you can get!
You aren't crossing your fingers and praying someone happens to see your advertisement. An SEO specialist will know the the best solution for optimizing your website and will rank your site for keyword phrases your target customers are searching for. This experience saves you both time and money – while also making you more money. It doesn't get any more cost effective than this.
Finding the Professional for You
There are many ways to locate a professional search engine optimization agency with experts you can trust. It can be done through referrals from your friends, social media or by doing a simple search. If they are beating out the other SEO companies in their area then it's a good bet that they know what they are doing, and could certainly help you.
Once you have found someone that seems legit, you should always dig deeper. It is important to check their experience, background, reviews, references, testimonials and even check out some of the rankings of websites they have worked on. This will give you a better indication of the type of a person you are handing the future of your website over to.
Unfortunately, there are many people that dabble in SEO or claim to be experts, but they don't actually have the expertise needed to successfully rank your site, or they are using outaded techniques than can get your website penalized or banned. A cheap service provider that doesn't really know what they are doing can actually do a lot of harm to your site and ruin your chances of ever ranking. Make sure you are getting a high quality and truly professional conultant that knows what they are doing! This is vital to your success.
There are so many benefits of hiring a San Diego SEO expert for your company website such as BAM! Make the smart decision and contact us today, so we can show you how to turbocharge your business!