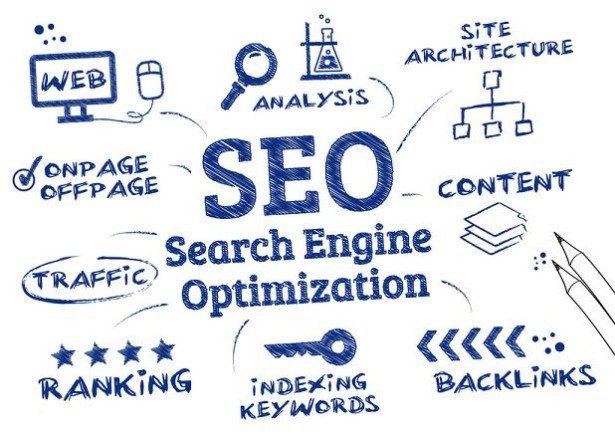 How great is the best website in the world if nobody ever sees it? Is it still the best website in the world? Are you really the best if nobody knows about you or your business?
These are all legitimate questions that every business owner needs to be asking themselves these days. The internet has taken over the world and you either need to get with the times or be left behind! Search engine optimization (SEO) is the future of marketing and you need to get on the train right now if you want your company to survive!
Are you attracting new targeted customers with your website?
Have you ever heard the saying, "If you build it, they will come?" Well, that might be true with baseball fields in movies, but it's NOT true with websites!
Let's just say you build an amazing web site that cost you thousands of dollars and/or numerous hours of time… It looks great and you are ready for it to start bringing in floods of customers…
If it's not properly optimized for the search engines such as Google, Bing, and Yahoo – Nobody will ever find you! Your site is essentially worthless.
What is the value of a website if nobody can find it on the internet?
We drive targeted traffic that wants what you have to offer. It's all about boosting exposure and increasing revenue.
Our goal is to get you found on the internet by the people who you want as your customers – but we don't stop there. We specialize in search engine optimized businesses in Los Angeles, California and surrounding areas like Orange County, Ventura County, San Bernardino County, Riverside County, and the rest of SoCal.
Cutting Edge Los Angeles SEO Services… With More than a Decade of Domination… In the Toughest Markets on the Planet!
SEO Consulting in Los Angeles, CA
Search engine optimization, known simply as SEO by most, is a highly technical combination of methods for increasing your website rankings in search engines, such as Google, Bing, and Yahoo. It's considered an art and a science in one. The search engines may be the ones ranking your site, but quality SEO is what they rely upon to generate those results.
We are internet marketing specialists in every sense of the word and provide numerous digital marketing services, but we live and breathe SEO. As our client, we don't succeed unless you do. Even after years of being in this business, we still get extremely excited when we see our clients climb up the Google rankings to the first page.
We pride ourselves on implementing ethical and powerful SEO strategies that help our clients websites reach top search engine rankings and keep them there!
Our SEO Los Angeles offers include custom and integrative marketing solutions to create maximum visibility and authority for small business up to huge enterprise level corporations, and everything in between. Our highly unique approach is designed specifically to elevate client businesses to #1 within their respective industries.
Local LA SEO vs Global SEO
The first decision you need to make when you hire SEO consultant Los Angeles is: do you want to optimize your marketing efforts for the local L.A. market, for the global market – or for both? We can help you with either.
Our Local Los Angeles SEO Services are geographically centered initiatives designed to put our clients websites on the map. The goal of L.A. search engine optimization is to have your website ranked at (or near) the top of the search results when a potential customer goes online to look for a provider of the products or services you offer.
A few examples of relevant search terms would include: Los Angeles plastic surgery, auto repair in los angeles, Los Angeles CA real estate, LA dentists – or if you were looking for our industry specifically you might search for something like; Los Angeles Search Engine Optimization, or SEO Los Angeles.
Localized leads are a top priority for Los Angeles area companies. With one of the world's largest economies and a continually growing population, local LA business is generally the most valuable – providing one the highest rates of inbound lead-to-profit conversions per capita in the world – equaling huge marketing ROI.
For businesses operating worldwide via the internet, we also offer international SEO services for building online authority and brand awareness within the global marketplace.
When considering Global vs. Local SEO in Los Angeles, remember that you do not have to sell worldwide just because you can. Consumers in the local community may be much easier to sell to than those located 5,000 miles away. If you have a limited budget, consider optimizing for your local market first, before diving into the global arena and competing worldwide.
Please call us today for a free analysis of your website's current search engine optimization needs — whether local or global.
At Be Always Marketing (BAM), we don't provide one-size-fits-all Los Angeles SEO packages. Depending upon the individual/business/website, and identifiable goals of each client, we custom build a campaign uniquely suited to meet individualized needs and expectations through a combination of highly effective strategies. Every business is different in numerous ways so there is no one size fits all solution, and we understand that fact unlike so many other internet marketing companies. Some of the services we incorporate into our comprehensive internet marketing campaigns include:
Website Analysis and Clean-Up
On-Site Optimization
Strategic Link Building
Local Citations
Press Releases
Blogger Outreach
Social Media Marketing
PPC Advertising
Content Creation
Video Production
Plus MUCH More!
We're not just about chasing rank. Instead, at SEO Los Angeles, we rely on a comprehensive and holistic online marketing approach that employs a full array of modern digital mediums for maximum exposure across multiple channels. The outcome is proven with measurable results and a greater return on investment!
Remember, you are only going to be found if you are on page one (top 10) of the search results. Hardly anyone ever goes to page 2 or beyond.
As the saying goes…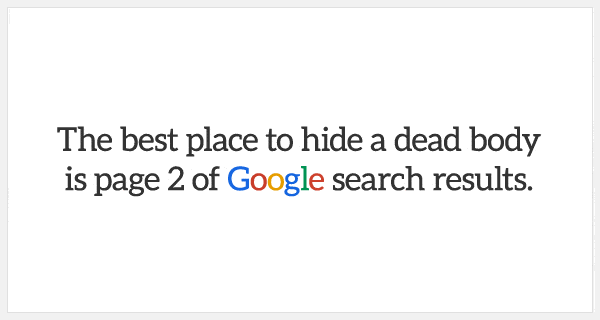 So, contact us now to make sure you are on page ONE! We will take your website and BAMit!

---
Los Angeles SEO Experts
Our internet marketing and search engine optimization services include the following locations:
Los Angeles, CA
Long Beach
Glendale
Palmdale
Pasadena
Burbank
Santa Monica
South Bay
Beverly Hills
Hollywood
Malibu
Riverside
San Bernardino
Anaheim
Irvine
Huntington Beach
Fullerton
Newport Beach
Along will all other major cities in the Los Angeles Metropolitan area, Orange County, Riverside & San Bernardino counties, and the entire geographical region of Southern California.
Hire us NOW before your competition does!